Serving the
maritime industry
We offer an extensive range of services within inspection, technical consultancy and claims handling directed towards the shipping and transportation industry.
To the point -
since 1939
A long history as a market leader in providing independent inspection and verification services to the maritime industry
About us
As a company with long history going back almost a century, NMCS has established itself as a market leader within the independet inspection and marine surveying industry in Norway. We have a solid team of more than 40 surveyors and industry experts, strategically located around the Norwegian coast, and maintain a wide network of partners all over Scandinavia and Europe.
Read more
Latest
News

and

topics

What's going on?
Salvage sale
Terms, conditions and downloadable forms can be found here.
NMCS accepts open applications from persons with maritime or cargo surveyor backgrounds
We expect open positions at various locations in Norway later in the spring 2022. Positions available are both permanent and seasonal. If you are interested and have a cargo surveyor or maritime background, we are happy to receive your open application at post@cargosurvey.no.
GAFTA Certified Superintendent certification renewed
We are delighted to announce that we have successfully renewed our GAFTA Member Superintendent Certification.

Currently we are the only survey company in Norway and Sweden approved by GAFTA. We work continuously to deliver services of the highest standards to our customers, and the recertification is an evidence of our continuous effort to reach the highest level of quality.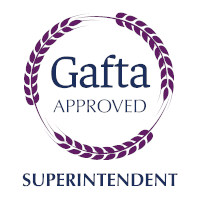 Metal scrap surveys
NMCS is the largest survey company in Norway. We are covering most of Norway with local, 100% employed surveyors and can provide quantity, quality and marine inspection services for a wide range of industries.

We have now become the preferred provider of weight determination by draft survey for Lutelandet Offshore AS and other actors within the metal scrap industry in Scandinavia. For scrap iron we can now issue the following certificates for cargoes with destination to most European countries:


Quality Certificate
Weight Certificate (Draft Survey)
Non Explosive Certificate
Non Radioactivity Certificate
Origin Certificate or T2L
Non Hazardous Certificate
Non Asbestos Certificate
ISO certification renewal
We are proud to announce that we are an ISO 9001:2015 Certified company since 2005 and the certification was renewed recently.

ISO Certification is an internationally recognized standard that ensures services meet the clients' needs throught an effective quality managment system.

View our certifications
TOPIC: Incoterms 2020
Together with Rigmor Herland, former Claims Handler in Gjensidige ASA, we have arranged an intern training for NMCS's employees - "Incoterms 2020".

Icoterms importance, all aspects of usage and newly introduced changes were discussed during this training. Our Claims Department is pleased to share the knowledge and offer the mentioned training for our customers, partners and other interested both in Norway and abroad.

For more details, write e-mail to post@cargosurvey.com.
TOPIC: MARPOL Annex II inspections
NMCS is, as of 8th December 2017, approved by the NMA (Norwegian Maritime Authorities) for conducting MARPOL Annex II inspections in conection with prewash procedures and prewash exemption applications.

Operators and vessels in need of MARPOL inspections are requested to make direct contact with an Approved Supplier to arrange the time and price for survey. Please read more about the process here.